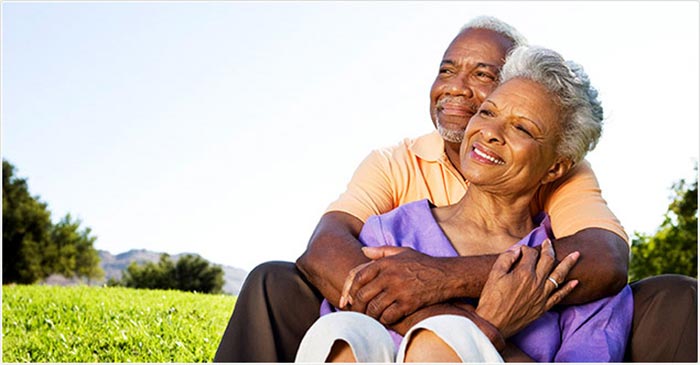 What is HICAP?
HICAP, the Health Insurance Counseling and Advocacy Program, provides free, unbiased education, counseling, and advocacy about Medicare and related health insurance, including long term care insurance.
Confidential individual counseling is provided by trained volunteer counselors registered with the California Dept. of Aging.
HICAP helps people understand how Medicare works and how to make informed choices about their coverage. HICAP also helps with Medicare claims and appeals, provides information to people who need extra help with the costs of their health care, and helps with referrals for legal assistance for health insurance matters when necessary.
HICAP is part of a nationwide network of programs called SHIP (State Health Insurance Assistance Program) providing assistance to Medicare beneficiaries. We are sponsored by the federal Administration for Community Living (ACL), and the California Department of Aging. In Contra Costa County HICAP is also sponsored by the County Department of Aging and Adult Services Area Agency on Aging. HICAP does not sell or endorse any products or services. Learn more about the history of Contra Costa County HICAP
See our list of counseling locations with phone numbers where you can make an appointment to get one-on-one counseling throughout Contra Costa County. See how we can help you and what to bring to your appointment. Read some testimonials from our clients. View videos from clients across the country to see how HICAP and SHIP helped them.
HICAP also provides community education on Medicare and health related issues. See a list of available programs.
In California HICAP services are available in every county. If you don't live in Contra Costa County, a list of telephone numbers is available for other counties in California. All other states and several U.S. Territories have similar programs; many of those use the name SHIP but other programs may have a different name. If you don't live in California, go to the SHIP National Technical Assistance webpage then select a state or U.S. territory from the pull-down list and click GO to see the contact information for that location.

---
How can HICAP help you?
HICAP provides confidential one-on-one counseling for Medicare recipients and their caregivers. Home visits for people who are homebound and therefore unable to travel to one of our counseling locations may be arranged. Contra Costa County HICAP clients have access to free translation services for in-person and telephone counseling upon request.
HICAP provides individual counseling to residents of Contra Costa County on matters related to Medicare, including:
Your rights as a health care consumer
Your Medicare benefits and rights
Private Medigap (Medicare supplemental) insurance
Medicare Advantage HMO, PPO, PFFS, and MSA health plans
Medicare prescription drug plans
Long-term care insurance (at some counseling locations)
Information about health plan choices and health care rights
Extra help for those with limited means (Medicare Savings Programs, low-income subsidy, and Medi-Cal)
Advocacy for denial of medical coverage, medical care, and problems with payments to providers
Referrals for legal help and representation at Medicare appeals and administrative hearings
Other resources available in Contra Costa County
Community education, including Welcome to Medicare classes
---
What should you bring to a HICAP counseling appointment?
If you have questions or problems with Medicare or your supplementary medical coverage that you have not been able to resolve, contact your local Contra Costa County HICAP counseling site and make an appointment for a confidential in-person counseling session. Here are tips about what to bring with you so the HICAP counselor will better be able to assist you:
Bring your Medicare and private insurance plan membership cards.
Bring all documents including Medicare Summary Notice (Explanation of Benefits) forms, all bills from providers, a list of dates when you received treatment, dates of telephone calls you made with phone numbers and the names of the people you spoke with.
Bring your notes about what was said during conversations with your insurance plan, your providers, and Medicare.
If your questions include COBRA, your employer health plan, your retirement health plan, VA or TriCare for Life, bring information about those plans including starting and termination dates.
Bring Evidence of Coverage documents from your insurance plans.
Bring a list of all prescription drugs you currently take, including the full name of the drug, dosage (strength of medication), quantity you take per day, and size of container for any liquids, creams, or sprays.
---
History of Contra Costa HICAP
Contra Costa HICAP was one of the earliest programs in the country providing unbiased health insurance counseling for Medicare beneficiaries. It was begun in 1979 by Margaret Alexander.
In 1984 the California Department of Aging awarded Contra Costa County a contract to be one of the first HICAP programs in California
HICAP gradually expanded to the entire state, and now Medicare counseling programs, called SHIP (State Health Insurance Assistance Programs) are federally supported and are in all 50 states.
Contra Costa HICAP and its volunteers have received numerous awards for service
---
Client Testimonials
Clients Talking About Their Experiences with Contra Costa HICAP Counselors
"Thank goodness for HICAP!! They were my heroes! … I had such a wonderful experience! Thank you for volunteering your time to help educate people. This is a wonderful organization full of knowledge. Words can not express my level of gratitude." Katia D.
"Meeting with [Counselor] was a breath of fresh air!!! [Counselor] is very knowledgeable and very quick to understand my needs and guided me through the Medicare process, and benefits and options to help me. It is very rare to find knowledgeable, patient, and kind person (not to mention volunteer). I am very fortunate to have received this help from [Counselor]! Thank you!!!!!!!!!"
"Wonderful program! I could not have gotten through all the Medicare details without a personal appointment with the HICAP counselor. Thank you."
"I really appreciate the in-person appointment. It made all the difference in dealing with a complicated situation. Thank you to [Counselor]."
"[Counselor] was very helpful and knowledgeable. It's great to know that there are programs out there to help us aging adults. Great job!"
"Hi [Counselor]. Thank you for the work you sent previously and following up with this. I wanted to let you know that, not only did I find your advice direct, considered and thoughtful, I also found dealing with you in this endeavor so refreshing because you were so knowledgeable, polite, and accurate. You and your colleagues should have more praise for the work you do, especially since it is volunteer. A lot of organizations could get some tips!"
"[Counselor] is a godsend! Thank you so much for the program. I'm tremendously grateful."
"[Counselor] was extremely clear and helpful in every way. This is what I needed for months! It was very helpful. At a time like this she got me going in the right, clear direction which was desperately needed." Nellie W.
"My meeting with [Counselor] solved my hospital/provider issue. [Counselor] must have spent half an hour on the phone talking to Anthem B.C. about my recent billing from John Muir Hospital." Michael M.
"I am a social worker and have referred people to HICAP myself. This is a remarkable service. Thank you for training such good people for the benefit of the senior community." Diane C.
"Thank you so much for all of your help. You have put my mind at ease and calmed our fears. Thank you doesn't seem adequate enough. Please know I will forever be in debt to you for your time and taking my call out of the blue. As I said Thank you just isn't adequate but I truly appreciate the help you gave me. I can sleep again. THANK YOU, thank YOU, THANK you!"
Go to the Become a Volunteer Page