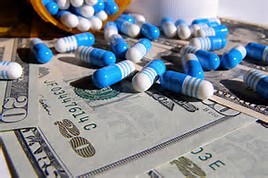 Extra Help (Low Income Subsidy) is a program that can help lower your costs for Medicare Part D prescription drug coverage.
HICAP can help you apply: HICAP counseling locations.
You can also apply directly through Social Security: www.ssa.gov/medicare/prescriptionhelp
Depending on the level of Extra Help that you're eligible for you'll receive the following benefits:
$0 or reduced premium on your prescription drug plan
$0-$92 deductible on your drug plan
No coverage gap
Low co-payments (see chart) or reduced (15%) coinsurance on your medications
Can change Part D plan or Medicare Advantage plan quarterly
If you first qualify for Extra Help in July or after, it will be good for the rest of that year as well as the following year.
Please see the following chart for more information about the various levels of Extra Help and the benefits for each.
Click here for a printable PDF version. Requires Acrobat Reader.
Use the toolbar, below, to page up/down, zoom in/out, download document, or display full screen.
2021-LIS-ChartBasics-2.15.21

A chart showing all the Low Income Assistance that help with Medicare costs for low income individuals is available from HICAP.