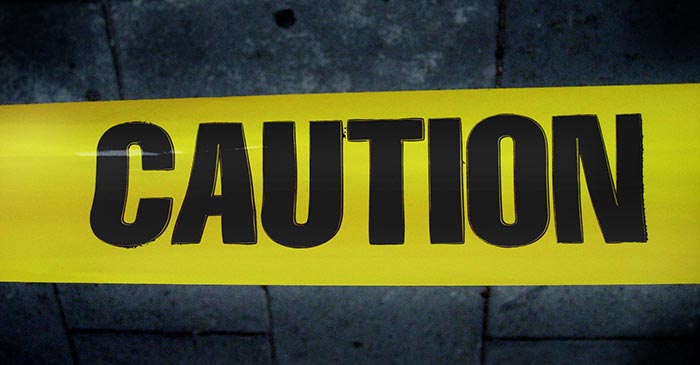 Medicare fraud is rampant. The U.S government estimates that there is between $60 and $90 BILLION lost each year to fraud, waste, and abuse.
Many scams and fraudulent activities exist. Unfortunately fraud is perpetrated by all segments of the health care industry.
---
See below for some common scams that have been identified recently.
---
Here are some of the things to watch out for:
Be Wary of Telemarketing Scams

"FREE" is Often Too Good to Be True

Don't Pay for Things that Should Be Free

Be On the Lookout for Scammers

Protect Yourself from Fraud

Protect Your Identity by Keeping Your Medicare Card in a Safe Place

Beware of Tests Not Covered by Medicare
Stop Medicare Fraud: Senior Medicare Patrol
Protect! Detect! Report! The Senior Medicare Patrol (SMP) is a grassroots network of volunteers who work to educate seniors and other Medicare and Medicaid beneficiaries about how to avoid, detect, and report health care fraud. They both protect beneficiaries and help preserve the integrity of the Medicare and Medicaid programs by recovering and avoiding the billions of dollars typically lost to health care fraud each year. They believe that educating and empowering health care consumers to prevent fraud is an essential strategy for protecting our citizens and their health benefits and strengthening Medicare and Medicaid.
SMP reaches out to Medicare beneficiaries in their communities by hosting group presentations, exhibiting at community events, answering calls to the SMP helplines, and providing one-on-one counseling. They teach Medicare beneficiaries how to protect their personal identity, identify and report errors on their health care bills, and identify deceptive or fraudulent health care practices. California Health Advocates runs California's SMP, by training and working closely with HICAP volunteer counselors. Visit the Senior Medicare Patrol web site to find out how you can help and benefit from this program.
Common Scams:
Below are some of the common scams that have recently been reported.
---

California Department of Motor Vehicles
May 7, 2015
DMV Reminds Customers To Guard Against Telephone Scams
SACRAMENTO – The California Department of Motor Vehicles (DMV) reminds customers that it does not call or email asking for personal information and anyone who receives such inquiries should consider them to be a scam.
"DMV employees do not call customers to ask for personal or confidential information, such as social security numbers, and anyone who receives such a call should know it is a scam to steal your identity," said DMV Director Jean Shiomoto. "Californians can protect themselves against these crimes by never providing personal information to telephone callers claiming to be a DMV representative."
The announcement comes after officials with the agency learned of recent attempts by individuals to steal customer's confidential information, including Social Security number, date of birth, home address and driver's license number. Callers claiming to be DMV employees and targeting California residents, offer to reschedule appointments and ask for personal information such as social security number, date of birth, home address, and driver license number. The calls are made from a blocked phone number, according to the DMV. Customers should never provide private information to anyone who contacts them by telephone or email and who claims to work for the DMV.
Californians can report scams involving someone pretending to work for the DMV by filing a complaint with DMV Investigations Division fraud hotline at 1-866-658-5758, or by e-mail to [email protected], or request and mail a Record of Complaint form. Such scams should also be reported to the Federal Trade Commission: www.ftccomplaintassistant.gov/.
Anyone who is a victim of identity theft should take the following steps as soon as possible:
1. Notify the three credit bureaus — Equifax, Experian, and Trans Union — that you are the victim of identity theft and request a fraud alert or credit freeze.
2. Obtain your free credit report online at www.annualcreditreport.com or by calling 1-877-322-8228 and report any incorrect information.
3. Create an Identity Theft Report by filing a complaint with the Federal Trade Commission: www.ftc.gov/complaint.
4. File a police report with your local law enforcement agency and get a copy of that report.
5. Review all financial statement such as credit card bills and bank statements and report any false information to your financial institution.
For more information on how to guard against identity theft, including steps to take if you believe you are a victim of identity theft visit: www.consumer.ftc.gov/topics/protecting-your-identity
---
California Health Advocates Press Release
Large Newspaper Ad Falsely Promises
"FREE" Medicare-Covered Back Brace
Date: January 15, 2015
Subject: "FREE" Back Brace is NOT Covered by Medicare and is NOT Free
While free sounds good, it's often too good to be true. This goes for Medicare-covered medical equipment as well. Our California Senior Medicare Patrol (SMP) has received numerous reports statewide of large newspaper ads that lure Medicare beneficiaries to call to get a free, "Medicare-covered" back brace in exchange for their Medicare number. The ad encourages seniors to call within the next 48 hours; take action and "reclaim their youth". Those who call the company who places these ads, will be asked to give their Medicare claim number as a way to "verify" they are a Medicare beneficiary.
"We've had reports of this alleged scam from throughout the state," said Micki Nozaki, Senior Medicare Patrol Project Director. Many of the ads boldly state across the top: "Medicare covers remarkable new device that can give seniors freedom from lower back pain." They also unabashedly display the official Medicare red, white and blue logo, yet have no such official approval or affiliation with Medicare. "This leads to confusion," continued Nozaki, "and seniors being misled to believe this back brace is indeed free and Medicare-covered when it is not." All Medicare-covered durable medical equipment requires a prescription from the beneficiary's doctor.
California SMP encourages seniors, family members and news media to be on alert for this ad and other such ads and to report any suspicious advertising and fraud to California Health Advocates Fraud Department at 1-855-613-7080, or contact Contra Costa HICAP and ask for the Senior Medicare Patrol.
Click Here to go to the California Health Advocates website for more details about this scam.
---

Date: November, 2012
Subject: Medicare Card Phone ScamA Medicare card scam has been brought to the attention of the California Senior Medicare Patrol (SMP).Residents from all over the state continue to receive calls from scammers claiming to be "from Medicare." The scammer states that Medicare is sending out new cards and then instructs the beneficiary to give the scammer their checking account or credit card number in order to receive the new card.REMEMBER: Medicare will NEVER call to sell you anything and will NEVER ask for your checking account or credit card numbers.To report a similar scan or other Medicare fraud, please call the Senior Medicare Patrol at 1-855-613-7080.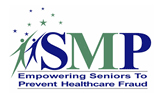 ---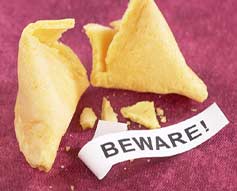 IRS Scam Phone Calls Continue
IRS Identifies Five Easy Ways to Spot Suspicious Calls
IR-2014-84, Aug. 28, 2014
WASHINGTON — The Internal Revenue Service issued a consumer alert today providing taxpayers with additional tips to protect themselves from telephone scam artists calling and pretending to be with the IRS.
These callers may demand money or may say you have a refund due and try to trick you into sharing private information. These con artists can sound convincing when they call. They may know a lot about you, and they usually alter the caller ID to make it look like the IRS is calling. They use fake names and bogus IRS identification badge numbers. If you don't answer, they often leave an "urgent" callback request.
"These telephone scams are being seen in every part of the country, and we urge people not to be deceived by these threatening phone calls," IRS Commissioner John Koskinen said. "We have formal processes in place for people with tax issues. The IRS respects taxpayer rights, and these angry, shake-down calls are not how we do business."
The IRS reminds people that they can know pretty easily when a supposed IRS caller is a fake. Here are five things the scammers often do but the IRS will not do. Any one of these five things is a tell-tale sign of a scam. The IRS will never:
Call you about taxes you owe without first mailing you an official notice.
Demand that you pay taxes without giving you the opportunity to question or appeal the amount they say you owe.
Require you to use a specific payment method for your taxes, such as a prepaid debit card.
Ask for credit or debit card numbers over the phone.
Threaten to bring in local police or other law-enforcement groups to have you arrested for not paying.
If you get a phone call from someone claiming to be from the IRS and asking for money, here's what you should do:
If you know you owe taxes or think you might owe, call the IRS at 1.800.829.1040. The IRS workers can help you with a payment issue.
If you know you don't owe taxes or have no reason to believe that you do, report the incident to the Treasury Inspector General for Tax Administration (TIGTA) at 1.800.366.4484 or at www.tigta.gov.
You can file a complaint using the FTC Complaint Assistant; choose "Other" and then "Imposter Scams." If the complaint involves someone impersonating the IRS, include the words "IRS Telephone Scam" in the notes.
Remember, too, the IRS does not use unsolicited email, text messages or any social media to discuss your personal tax issue. For more information on reporting tax scams, go to www.irs.gov and type "scam" in the search box.
Additional information about tax scams are available on IRS social media sites, including YouTube and Tumblr where people can search "scam" to find all the scam-related posts.
Follow the IRS on New Media
Subscribe to IRS Newswire
Page Last Reviewed or Updated by IRS: 08-Sep-2014
---
There is NO Free Lunch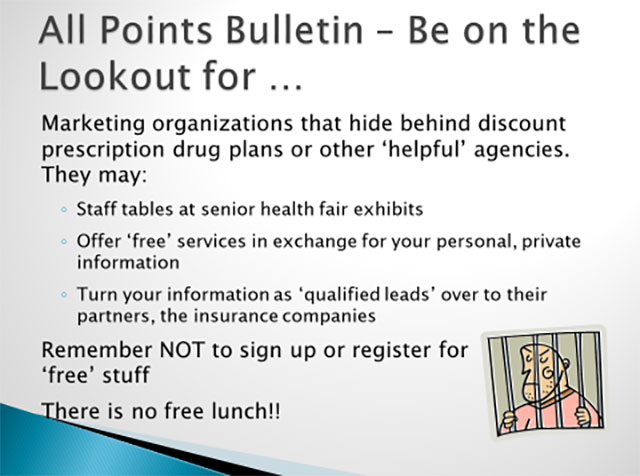 ---
Healthcare.GOV, NOT Healthcare.com
The Center for Medicare Advocacy recently issued a CMA Alert about a Washington Post article cautioned readers about the www.healthcare.com website, a private website with a strikingly similar web address to the government's website for searching and signing up for health insurance under the Affordable Care Act. The real federal health insurance website is www.healthcare.gov.
This private site also offers to provide information about Medicare plans. What the site does is redirects users to a broker who is not independent, but sells plans from companies it represents.
Remember: you can find independent information about Medicare and Medicare supplementary insurance plans from HICAP, make up your own mind, then directly sign up with the company of your choice by phone or on the internet. No sales pressure; HICAP does not sell anything, and our information is one hundred percent free.
Use this link to download Adobe Acrobat Reader if needed.