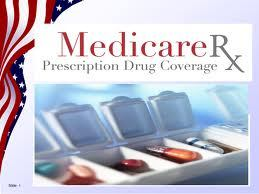 Part D Prescription Drug Plans for Contra Costa County Residents on Medicare
Click here for Part D Prescription Drug Plans chart.
Click here to learn about comparing drug plans.
---
Stand-alone prescription drug plans (see chart below) are normally for those who do not enroll in a Medicare Advantage Plan. That includes those who elect to use Original Medicare, with or without a Medigap Policy. Plans must conform to standards set forth by the Center for Medicare and Medicaid Services but are sold by private insurance companies.
Remember, every year during Open Enrollment (Oct. 15 – Dec. 7) you can change stand-alone prescription drug plans or Medicare Advantage plans for the following year as well as enroll in one for the first time. If you do not enroll in a Part D plan on a timely basis and do not have other creditable drug coverage you may be subject to a late enrollment penalty.
For those with low incomes and resources, Extra Help is available for your Part D. Click here to learn more about Extra Help.
Click here for information about using the Medicare Plan Finder tool to compare stand-alone prescription drug plans and prescription drug coverage in Medicare Advantage plans.

---
Stand-alone Prescription Drug Plans chart
Click here to download a printable version of this chart. (Requires Acrobat Reader)
If you have difficulty reading or interpreting this chart, please contact us.
Use the gray scroll bar to see both pages. Use the black Pop-Out box at upper right corner to enlarge.
<![if !IE]><![endif]>
How can I choose the best drug coverage for my needs?
You can determine the optimal coverage for you by using the Medicare.gov Plan Finder tool. With it you can determine the coverage and costs for stand-alone prescription drug plans and Medicare Advantage plans with prescription drug coverage based on your specific needs. You enter the prescription drugs and pharmacies you use in the Medicare Plan Finder. Based on that information, it shows the available coverage and computes your total cost for the year for each plan, including premiums, deductibles and copays for your drugs, and lists them in order of lowest cost.
Medicare's Plan Finder can compute drug costs for both Medicare Advantage plans and stand-alone prescription drug plans, individually or together. In addition to the costs, Plan Finder will show you whether a plan has any restrictions on your drugs, the star ratings for each plan, and if there are any preferred pharmacies in a given plan. Download our step-by-step INSTRUCTIONS for using Plan Finder.
Plan Finder will work best if you have a MyMedicare account. Without this account, you will not be able to save a list of drugs, or any of your search criteria. Learn about creating a MyMedicare account.
Click here to find out how to meet with a HICAP counselor to review your current prescription drug needs, either as part of a Medicare Advantage Plan or as a stand-alone Prescription Drug Plan.