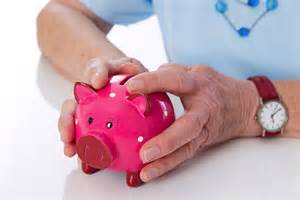 What are the Medicare Savings Programs (MSPs)?

Download a PDF file of the following information
---
There are three different programs: QMB, SLMB and QI. They are called "buy-in programs" because they pay the Part B premium for people with limited incomes who otherwise might not be able to afford Medicare.
They are part of federal Medicaid, administered by the state Medi-Cal agency.
How does one apply?
People with full Medi-Cal are usually automatically enrolled in QMB if eligible.
Everyone else must complete a paper application and submit it to the County Medi-Cal processing office in Concord. HICAP has applications and envelopes.
What are the criteria for qualifying?
Individuals must be eligible for, although not necessarily enrolled in, both Medicare A and B. It's possible to apply for Medicare via the Social Security Administration while also applying for the MSP program at the County.
Asset limits for the MSPs are higher than for Medi-Cal and are the same for all three MSPs ($9,470 single, $14,960 married). If monthly withdrawals of principal and interest are being taken, tax qualified accounts (IRAs, 401Ks, etc.) are not counted as assets although the withdrawals are counted as income.
Income is gross income, before the Part B premium is deducted from their social security check.
Unlike for Medi-Cal, people can't "spend down" their countable income by buying other health insurance such as dental, etc.
Medicare Savings Programs income limits for 2020:
| Program | Income Limits |
| --- | --- |
| Qualified Medicare Beneficiary (QMB) | $1,093 single; $1,472 couple |
| Specified Low Income Beneficiary (SLMB) | $1,308 single; $1,762 couple |
| Qualified Individual (QI) | $1,469 single; $1,980 couple |
What are the other benefits?
All programs automatically provide full Low Income Subsidy (LIS) for drug costs for the year.
Recipients can change drug or Medicare Advantage plans quarterly.
QMB
This is the only program that pays the Part A premium.
It also pays the Part B premium and all Medicare Parts A and B deductibles and copays. Although it is against the law for providers to bill QMB recipients for Medicare deductibles and co-pays, it may be best to use providers who take both Medicare and Medi-Cal.
Allows immigrants and others with very low incomes who don't qualify for free Part A to get it at no cost.
Someone can conditionally apply for Part A contingent upon being approved for QMB.
Those with Medi-Cal should still apply for QMB if they don't get free Part A because only QMB, not Medi-Cal, pays the Part A premium.
SLMB and QI
Only pays Part B premium. Does not pay for any other Part B coinsurance or for Part A. QI program allows a slightly higher income.
Download a printable PDF of this information
Download a printable PDF version of the information on this page. (Requires Acrobat Reader)