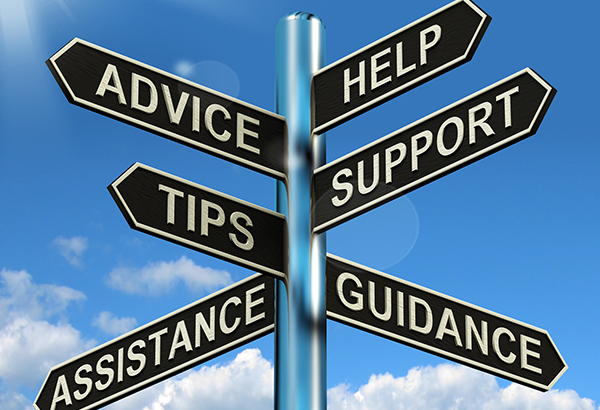 We've organized the resources by category:
Federal Government – Medicare, Social Security and Veteran's
State of California
Contra Costa County
Other Organizations
---
Materials produced by CCC HICAP are included in other sections of the website.
Federal Government: Medicare, Social Security, and Veterans Resources
Medicare (CMS – Centers for Medicare & Medicaid Services)
The Official U.S. Government Site for people with Medicare or who will be signing up for Medicare. Phone 1-800-Medicare (1-800-633-4227) 24 hours a day 7 days a week for assistance.
www.medicare.gov
Medicare Part D Prescription Drug Program (Part D) Late Enrollment Penalty
The late enrollment penalty is an amount added to your Part D premium. You may owe a late enrollment penalty if you never signed up for Medicare Part D when you were initially eligible and you did not have other creditable prescription drug coverage, or if, at any time after your initial enrollment period is over, there is a period of 63 or more days in a row when you did not have Part D or other creditable prescription drug coverage.
www.medicare.gov/part-d/costs/penalty/part-d-late-enrollment-penalty.html
Medicare Part D Extra Help Application
You can apply for Extra Help for your Part D directly with SSA on their website.
secure.ssa.gov/i1020/start
Medicare Preventive Services
A complete list of preventive services provided through Medicare are outlined in this chart. You will need Acrobat Reader to read and print this chart.
www.cms.gov/Medicare/Prevention/PrevntionGenInfo/Downloads/MPS_QuickReferenceChart_1.pdf
Social Security Administration (SSA)
The U.S. Social Security Administration. Apply here for Social Security benefits including Supplemental Security Income (SSI) and disability benefits (SSDI), and to apply for Medicare. Phone 1-800-772-1213. The number for the Walnut Creek Social Security office is 1-877-319-6042.
www.ssa.gov/
Veterans Health Administration, Department of Veterans Affairs
VA health benefits are open to all Veterans. Family members may also be eligible to receive benefits. Phone 1-800-827-1000.
va.gov/health/

---
State of California Government Resources
California Department of Insurance
The California Department of Insurance Senior Information Center includes information about health plans (including Medigap Supplemental Plans) and long-term care insurance including the types of benefits and policies you can buy, both as an individual and as a member of a group, and information on what to consider before purchasing a policy. The site includes links to additional information for seniors including the premium rate history of each company that sells long-term care insurance in California. The CDI can assist with any insurance question, concern, or problem. Phone 1-800-927-4357.
www.insurance.ca.gov/0150-seniors/0600informationguides/informing-seniors.cfm
California Office of the Patient Advocate/Department of Managed Health Care
The mission of the OPA. is to inform and educate consumers about their rights and responsibilities as health plan enrollees and to teach them how to make best use of the services offered by their health plans, and to promote transparency and quality health care by publishing an annual Quality of Care Report Card. The DMHC oversees non-Medicare HMOs in the state. OPA Phone 1-888-466-2219. www.opa.ca.gov/
DMHC phone 1-888-466-2219. http://www.dmhc.ca.gov/
COBRA and Cal-COBRA
Federal COBRA is a U.S. law that applies to employers and group health plans that cover 20 or more employees. It lets you keep your group health insurance when your job ends or your hours are cut. You have to pay the premium but you can keep your insurance for at least 18 months. Cal-COBRA is a California law that is like Federal COBRA. Cal-COBRA applies to employers and group health plans that cover from 2 to 19 employees. It lets you keep your insurance for up to a total of 36 months. It is also for people who use up their Federal COBRA. When your 18 months of Federal COBRA ends, you can buy 18 more months of health insurance under Cal-COBRA. Phone 1-800-927-4357.
https://www.dmhc.ca.gov/HealthCareinCalifornia/TypesofPlans/KeepYourHealthCoverage%28COBRA%29.aspx
In-Home Supportive Services
In-Home Supportive Services (IHSS) provides personal care and domestic services to persons who are aged, blind or disabled and who live in their own homes. IHSS is provided to those who otherwise might be placed in an out-of-home care facility but who can safely remain in their own home if IHSS services are received. The In-Home Supportive Services (IHSS) program is administered by each county with oversight by the California Department of Social Services (CDSS). In Contra Costa County phone 1-800-510-2020.
cdss.ca.gov/inforesources/ihss
Medi-Cal
Medi-Cal (the California name for the Medicaid program) is a program that provides health coverage for low-income children, parents, seniors, and persons with disabilities. Medi-Cal provides a wide scope of benefits including medical, dental, vision, prescription drug and mental health coverage. Eligibility for Medi-Cal is based on a number of factors; Contra Costa residents can phone 1-800-709-8348 to determine if you qualify and enroll. You can also apply online at http://www.dhcs.ca.gov/services/medi-cal/pages/applyformedi-cal.aspx and mail your completed application.
For general information visit the Medi-Cal website at www.dhcs.ca.gov/services/medi-cal/Pages/default.aspx
Smile California (formerly Denti-Cal)

Smile California is the new name for Denti-Cal (the California name for the Medicaid dental program). It provides basic adult dental coverage for low-income adults, parents, seniors, and persons with disabilities. Services include:
Exams and x-rays
Cleanings
Fluoride treatments
Fillings
Anterior root canals (front teeth)
Prefabricated crowns
Full dentures
Other medically necessary dental services
Smile California provides a wide scope of benefits including medical, dental, vision, prescription drug and mental health coverage. Eligibility is based on a number of factors. Contra Costa residents can phone 1-800-322-6384 for help. You can also go to the SmileCalifornia.org website for help and more information.

---
Contra Costa County Resources
Contra Costa County Adult Protective Services
Every year, thousands of older and dependent adults suffer from abuse, neglect or exploitation. They are living in their own homes, apartments and with their families. Most of them are suffering in silence. Adult Protective Services provides assistance 24-hours a day to elderly and dependent individuals who are victims of physical, emotional or financial harm or abuse. Phone 1-877-839-4347.
www.co.contra-costa.ca.us/index.aspx?NID=914
Contra Costa County Information and Assistance
I&A uses professional social workers and assists people with accessing community resources to maximize living independently in the community. Phone 1-800-510-2020.
http://www.contracosta.ca.gov/documentcenter/view/4472
Contra Costa County Area Agency on Aging (AAA)
The Mission of the AAA is to provide leadership in addressing issues that relate to older Californians, to develop community-based systems of care that provide services which support independence within California's interdependent society, and which protects the qualify of life of older adults and persons with functional impairments, and to promote citizen involvement in the planning and delivery of service. Contra Costa HICAP is a service of the AAA. See the website or phone 1-800-510-2020 for more information.
www.co.contra-costa.ca.us/index.aspx?nid=3440
Contra Costa County CalFresh (Food Stamp) Program
The CalFresh program, formerly known as Food Stamps and federally known as the Supplemental Nutrition Assistance Program (SNAP), can add to your food budget to put healthy and nutritious food on the table. The program issues monthly electronic benefits (similar to a bank debit card) that can be used to buy most foods at many markets and grocery stores. At the Federal level, the program is administered by the United States Department of Agriculture's Food and Nutrition Service. In California, the CalFresh Program is supervised at the state level by the California Department of Social Services, and is administered at the local level by each County Welfare Department. For eligibility, please call the 24 hour toll free automated information line at 1-877-505-4630.
http://ehsd.org/benefits/calfresh-formerly-known-as-food-stamps/

---
Resources Available from Other Organizations
Bay Area Legal Aid
Bay Area Legal Aid is the largest provider of free civil legal services to low-income residents of the San Francisco Bay Area. If you live in Contra Costa County call the local phone number to find out if you qualify for free legal help: Western Contra Costa County phone 510-250-5270; Central and Eastern Contra Costa County phone 925-219-3325.
www.BayLegal.org
California Advocate for Nursing Home Reform
California Advocates for Nursing Home Reform (CANHR) fights for the rights of long-term care residents in California. CANHR dedicated to improving the choices, care and quality of life for California's long term care consumers. Through direct advocacy, community education, legislation and litigation it has been CANHR's goal to educate and support long term care consumers and advocates regarding the rights and remedies under the law, and to create a united voice for long term care reform and humane alternatives to institutionalization. CANHR has information on their website to help seniors find a nursing home or a residential care / assisted living facility, and information about Medi-Cal programs for long-term care. Phone 1-800-474-1116 or 415-974-5171.
www.canhr.org
California Health Advocates
California Health Advocates (CHA) is a nonprofit dedicated to education and advocacy efforts for California Medicare beneficiaries and the pre-retirement population. CHA promotes the work of the Health Insurance Counseling and Advocacy Program (HICAP) projects and others serving Medicare beneficiaries in California, and provides training and support to local HICAP offices, social and legal services agencies, and other professionals helping people with Medicare. California Health Advocates is a source for up-to-date information on Medicare and Medicare supplement policies, Extra Help and the Low Income Subsidy for paying for prescription drugs, help for people with disabilities, and more. Phone 916-231-5110.
www.cahealthadvocates.org/
Center for Medicare Advocacy
If you are admitted to a hospital any drugs that are administered during your stay are covered by Medicare Part B. However, if you are in a hospital under Observation Status or as an outpatient, any drugs administered will be billed directly to you by the hospital. You will need to provide information to your Part D Drug plan for a reimbursement. This Center for Medicare Advocacy article details the problem and provides information about how to proceed with the reimbursement process.
www.medicareadvocacy.org/
Contra Costa County Long-Term Care Ombudsman
Ombudsmen act as advocates for seniors in nursing homes and residential care facilities. We resolve complaints, uphold residents' rights and investigate abuse that occurs in long-term care facilities. Phone 925-685-2070.
empoweredaging.org/
Contra Costa Crisis Center Online 211 Database
The 211 Database is a comprehensive, up-to-date database of local health and social services for Contra Costa County residents, and is accessible to everyone free of charge. Call specialists use the database to refer callers to resources. Individuals can access the database, too, free of charge. Call 2-1-1 for assistance.
crisis-center.org/211-database/
Contra Costa Crisis Center Services
The Contra Costa Crisis Center provides 24-hour crisis lines, crisis-response training, face-to-face grief counseling program, homeless services, and the 211 information and referral program to keep people alive and safe. Call from any phone in Contra Costa County by dialing 211.
www.crisis-center.org/programs/
Contra Costa Senior Legal Services
Contra Costa Senior Legal Services (CCSLS) provides free legal services to Contra Costa County seniors who are age 60 or older. CCSLS provides general legal advice, counsel and representation in civil matters, such as housing, income maintenance/finance, elder abuse, consumer matters, estate planning, and related issues. Phone 925-609-7900.
http://ccsls.org/
Medicare Rights Center
The Medicare Rights Center is a national, nonprofit consumer service organization that works to ensure access to affordable health care for older adults and people with disabilities through counseling and advocacy, educational programs and public policy initiatives. For the hotline phone 1-800-333-4114.
www.medicarerights.org/
Justice in Aging
Justice in Aging advocates before the courts, Congress and federal agencies to promote the independence and well-being of low-income elderly and disabled Americans. Phone 510-663-1055. www.justiceinaging.org
---
Use this link to download Arobat Reader if needed.