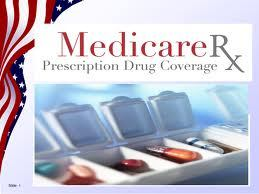 2024 Part D Prescription Drug Plans for Contra Costa County Residents on Medicare
Jump down to the Part D Prescription Drug Plans chart
Learn about Medicare's Plan Finder tool for comparing drug plans.
---
Stand-alone prescription drug plans (see chart below) are normally for those who do not enroll in a Medicare Advantage Plan. That includes those who elect to use Original Medicare, with or without a Medigap Policy, or who select a Contra Costa Health Plan. Plans must conform to standards set forth by the Center for Medicare and Medicaid Services but are sold by private insurance companies.
Remember, every year during Annual Enrollment (Oct. 15 – Dec. 7) you can change stand-alone prescription drug plans or Medicare Advantage plans for the following year as well as enroll in one for the first time. If you do not enroll in a Part D plan on a timely basis and do not have other creditable drug coverage you may be subject to a late enrollment penalty.
For those with low incomes and resources, Extra Help is available for your Part D.
Read more about the 2024 Part D Stages and the Donut Hole.
Use Medicare's Plan Finder tool to compare stand-alone prescription drug plans and prescription drug coverage in Medicare Advantage plans.

---
2024 Stand-alone Prescription Drug Plans chart
Download a printable version of this chart. (Requires Acrobat Reader)
If you have difficulty reading or interpreting this chart, please contact us.
Use the toolbar, below, to page up/down, zoom in/out, download document, or display full screen.



2024-PDP-Chart-FINAL-11-9-23